Our Story
We started AltruLink with one question:
How can we help organizations create
greater impact in their communities?
Purpose-Driven,
committed to improving
nonprofit impact.

Our Mission
We are committed to building innovative technology solutions that help improve outcomes through equity, transparency, and technology that just works.
Hello!
Our work is focused on solving tangible problems that are being ignored or mismanaged by others. I am continually guided by my experience as an educator (teacher), technology leader, and innovator within and among nonprofits.
Through our work, we aim to improve organizations that serve others. We do this work because it has true meaning and impact. We strive to make what is otherwise difficult and make it understandable, affordable, and implemented with ease.
We partner closely with our clients and always keep in mind the important work they do every day.
As you explore options to leverage technology for automation and efficiency our team would be honored to discuss best practices and processes.
To our long-time loyal customers we thank you for your trust and confidence.
We look forward to talking with you.
– Dan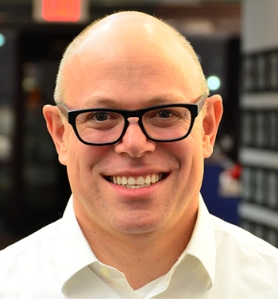 We approach data & technology differently than other companies.
AltruLink is powered by Novus Insight
Novus Insight emerged in 2010 from the IT department at the Connecticut Center for Advanced Technology, a nonprofit headquartered in East Hartford, CT. We started business operations as a managed IT service provider for the types of organizations that we know best – K-12 Education, nonprofits, and local government. Our philosophy was – and still is — to always do the right thing for clients, whatever it takes.
Then, through strong relationships, business will flourish. Our employees are thrilled when they solve problems and help their clients. We don't let anything get between our consultants and our clients and it is why client's stay with us year after year and refer Novus to others.
Working at Novus Insight
We are a team of diverse, customer-focused individuals who strive to be totally responsible people.
We're effective – we solve problems and persevere in the face of adversity; we're resilient & inclusive; we're accountable & solution-focused; and we're inspirational – we endeavor to do the right thing and take responsibility. Our most successful hires are self-motivated people who share these traits. Join us!