We help improve the school choice process through better automation of application submission, lotteries, & enrollment management.
Enhancing the enrollment experience through improved automation.
Since launching Novus Choice in 2012, we have been committed to improving education through school enrollment software solutions and consulting for private, parochial, and public schools. We are proud to have assisted school districts in Connecticut and other states in modernizing their enrollment processes.
Our solution is a highly configurable and flexible data platform that integrates with a school's existing processes. Districts are already burdened enough by software that forces them to make disruptive process changes. We've never wanted to do that. We don't want schools altering how they work in order to align with how our software functions.
Built by educators, for educators.
The best kept technology secret for student enrollment. Conceived by a former grade-school teacher, Enrollment Link was built by education experts with first-hand knowledge of school enrollment challenges.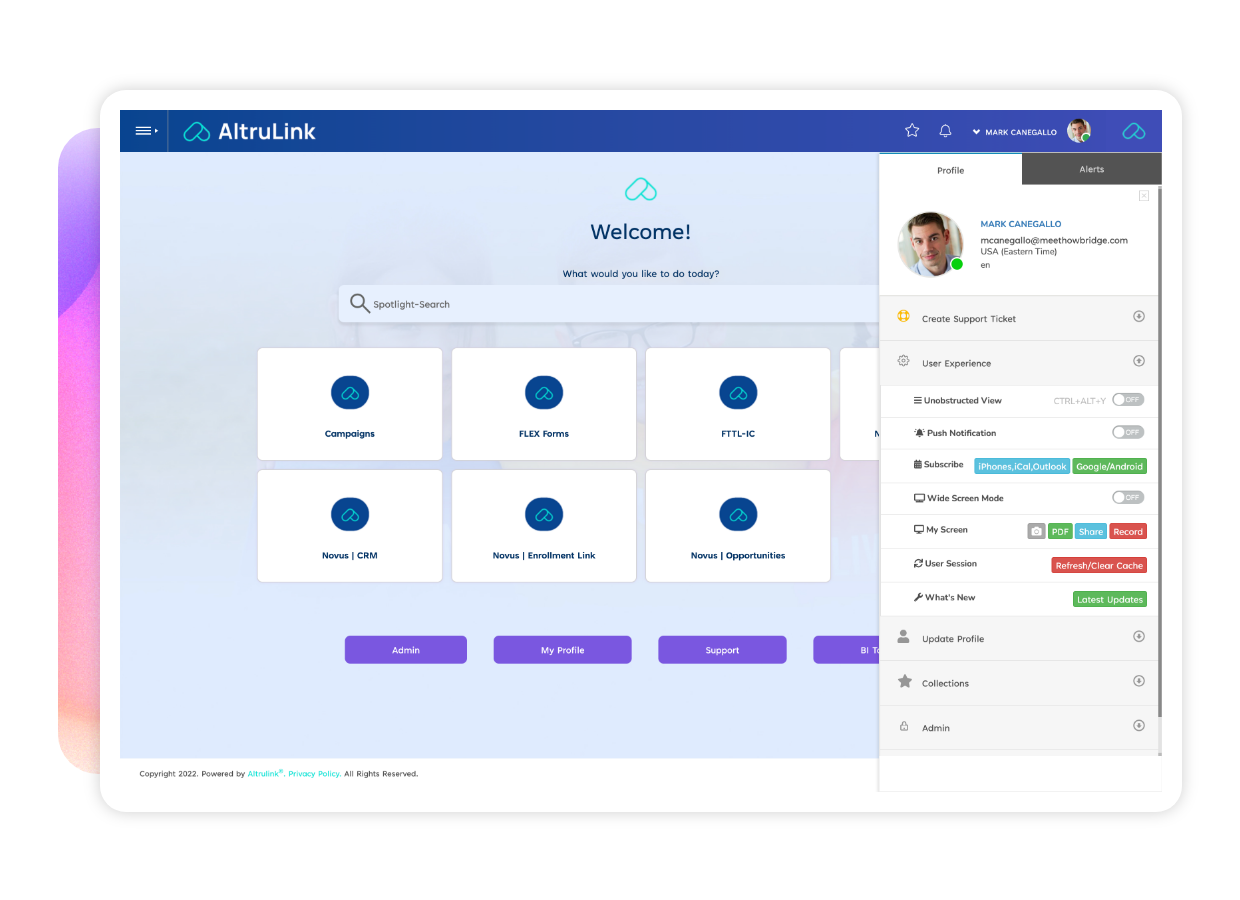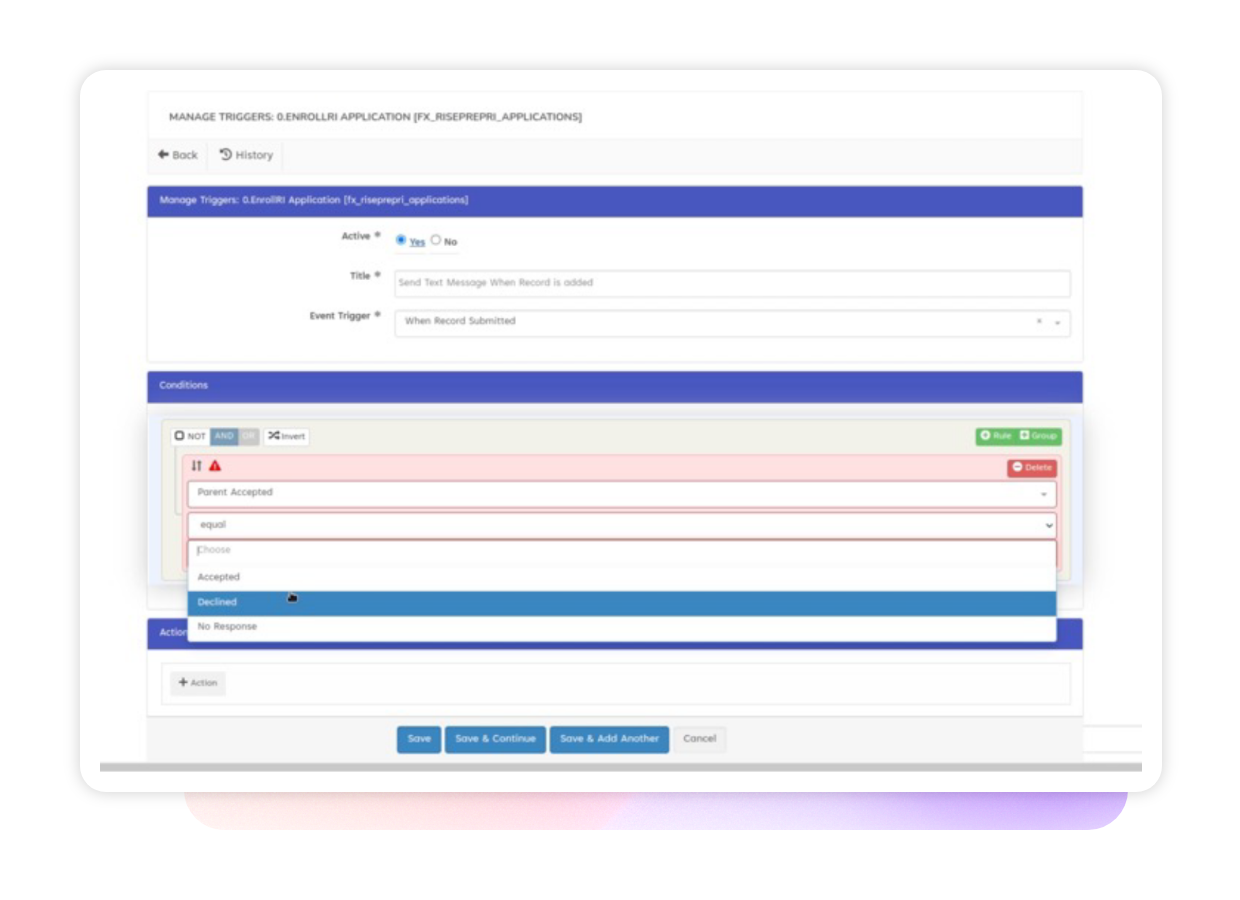 Our people make the difference.
We know technology alone cannot solve school enrollment problems. The people behind the technology matter a lot. It's why we provide clients with direct access to our team that built and maintains the Novus Choice platform.
We have deep expertise in school data management, application development, cybersecurity, process improvement, and cloud hosting.
Avoid dependence on vendors to administer and manage your important data day to day.
There is almost nothing that can't be done by an administrator on this platform. Clients can opt to be as self-sufficient as they want.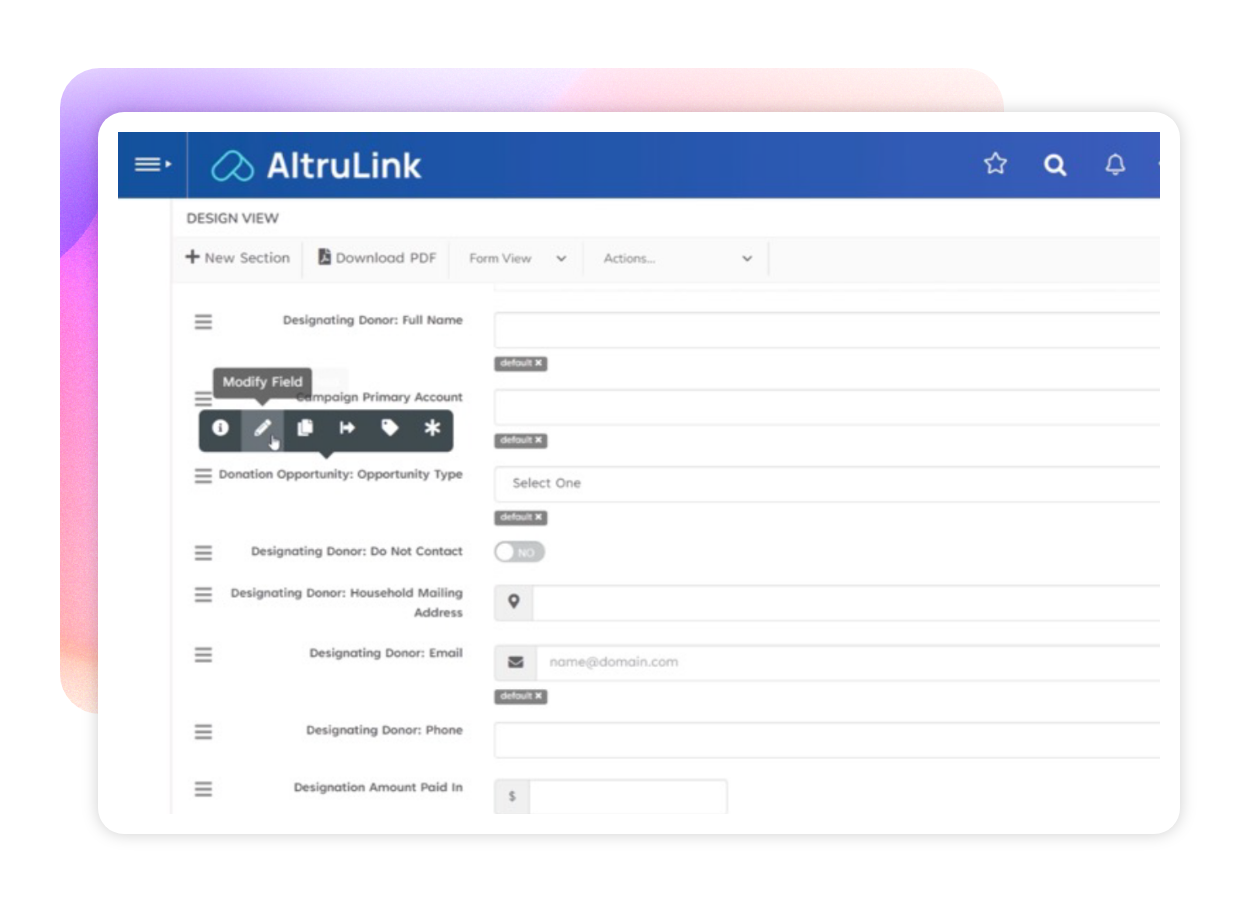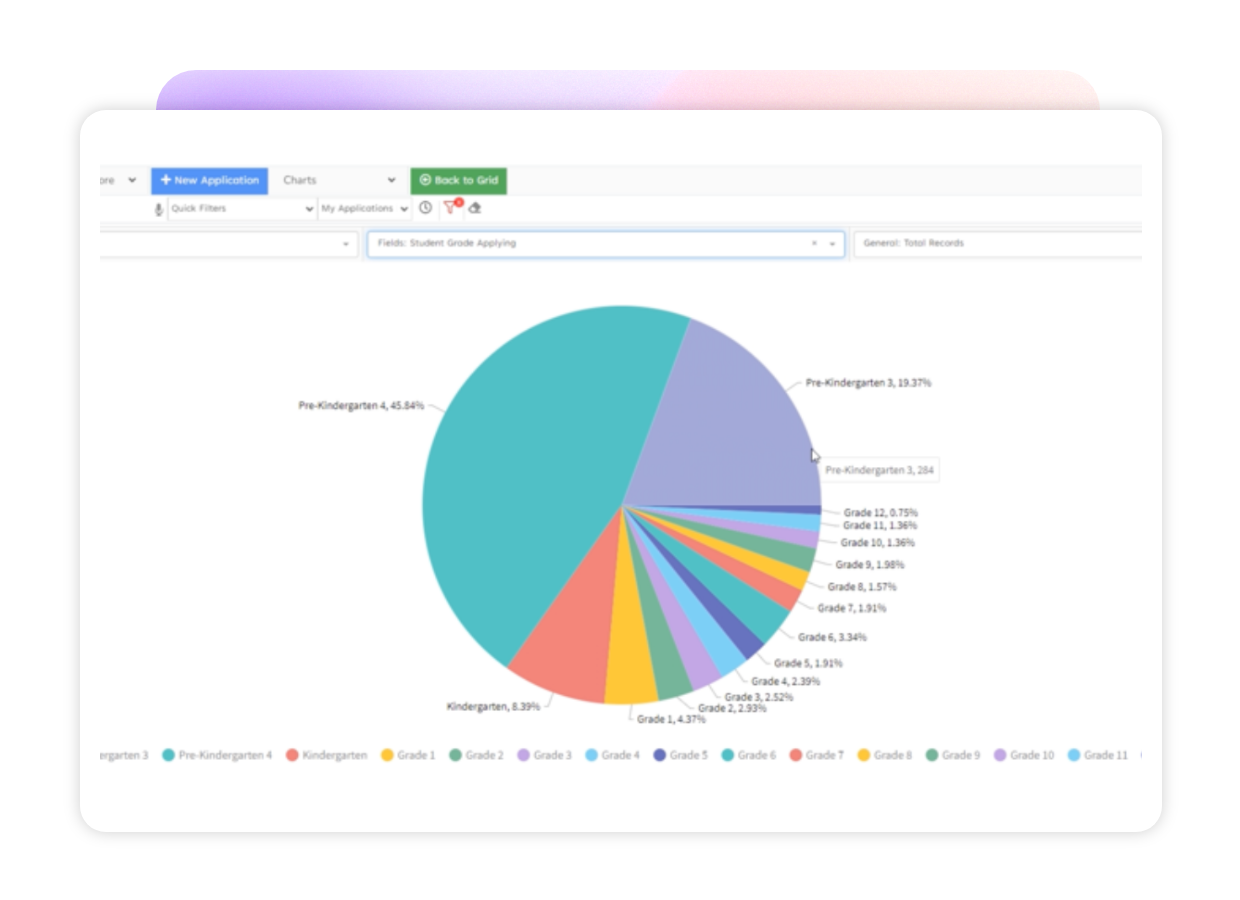 Create an unlimited number of ad hoc reports & dashboards, easily and without limits
Powerful searching, sorting, filtering, and exporting functionality
Click on any one of many visualization options without leaving the reporting grid
No-code/low-code, highly configurable design allows for a school-branded, "customized" look and feel
Take full control of the user experience you want parents and system administrators to have
Collect, process, report, & visualize data in almost any way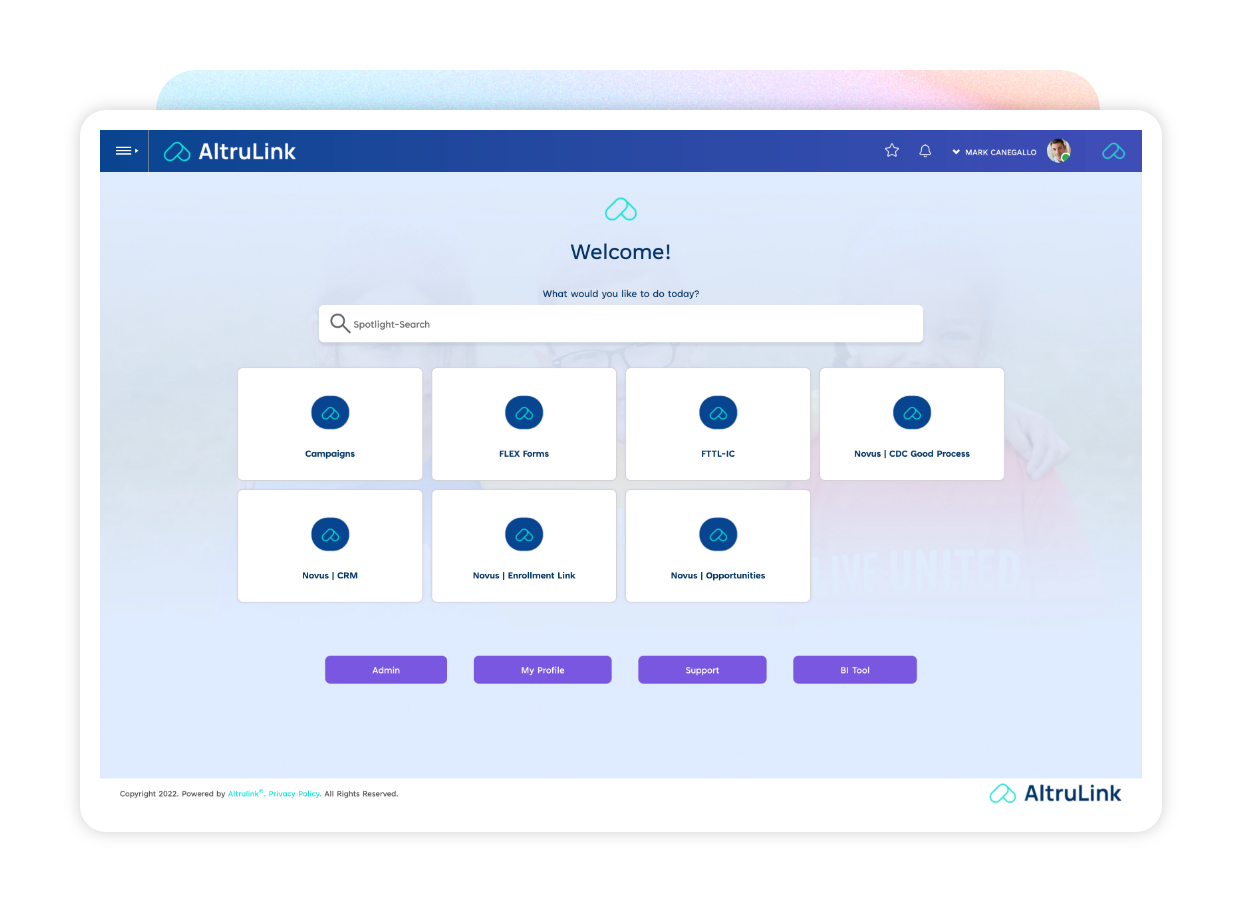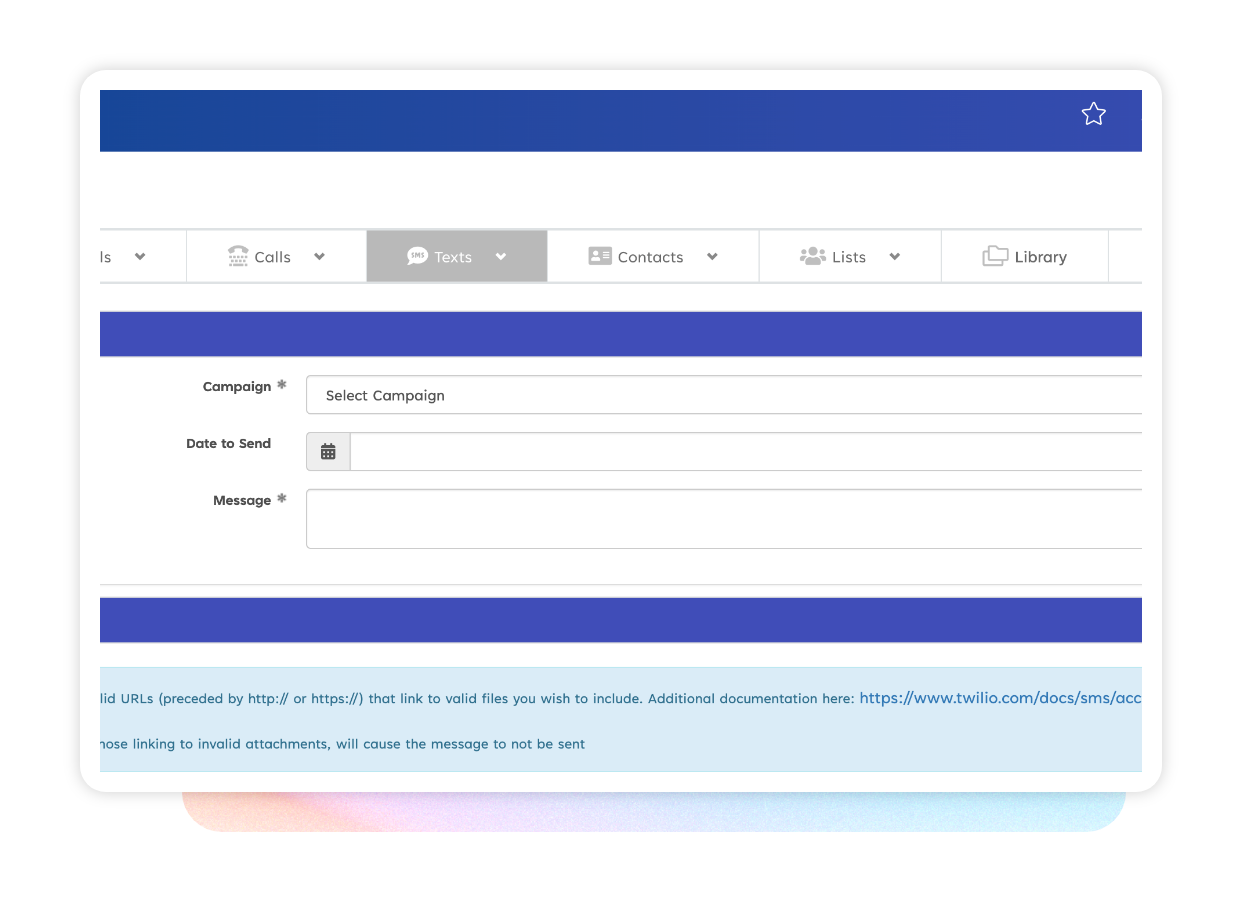 Communication & Collaboration
Highly flexible notification & alerting capabilities
Trigger email or texts based on any event occurring within your data
Enable parent engagement at many levels and in ways not offered by other services
Sophisticated design features, extremely flexible, unlimited formatting options, unlimited number of workflows that can be created, support for 25+ field types
Control individual user visibility and editing ability down to the field level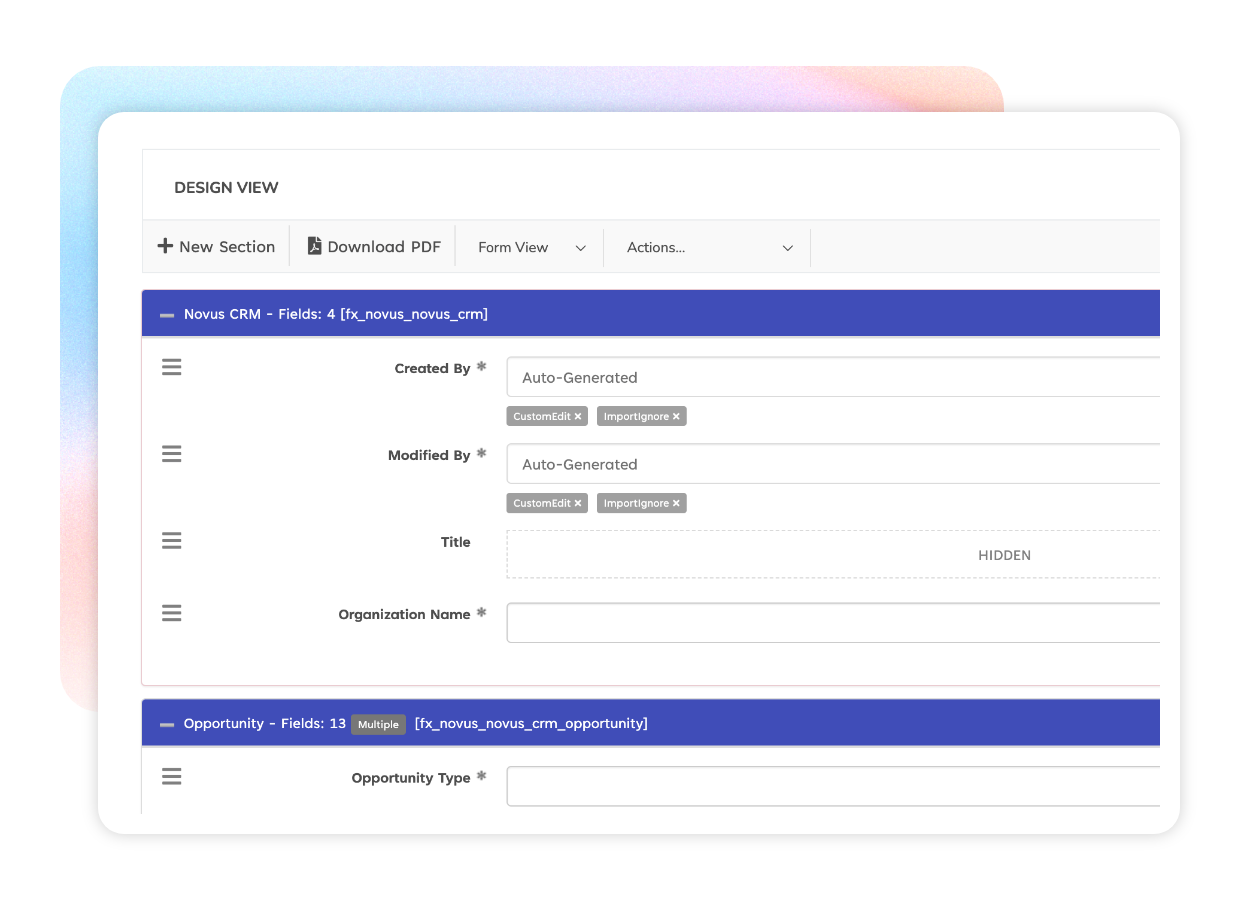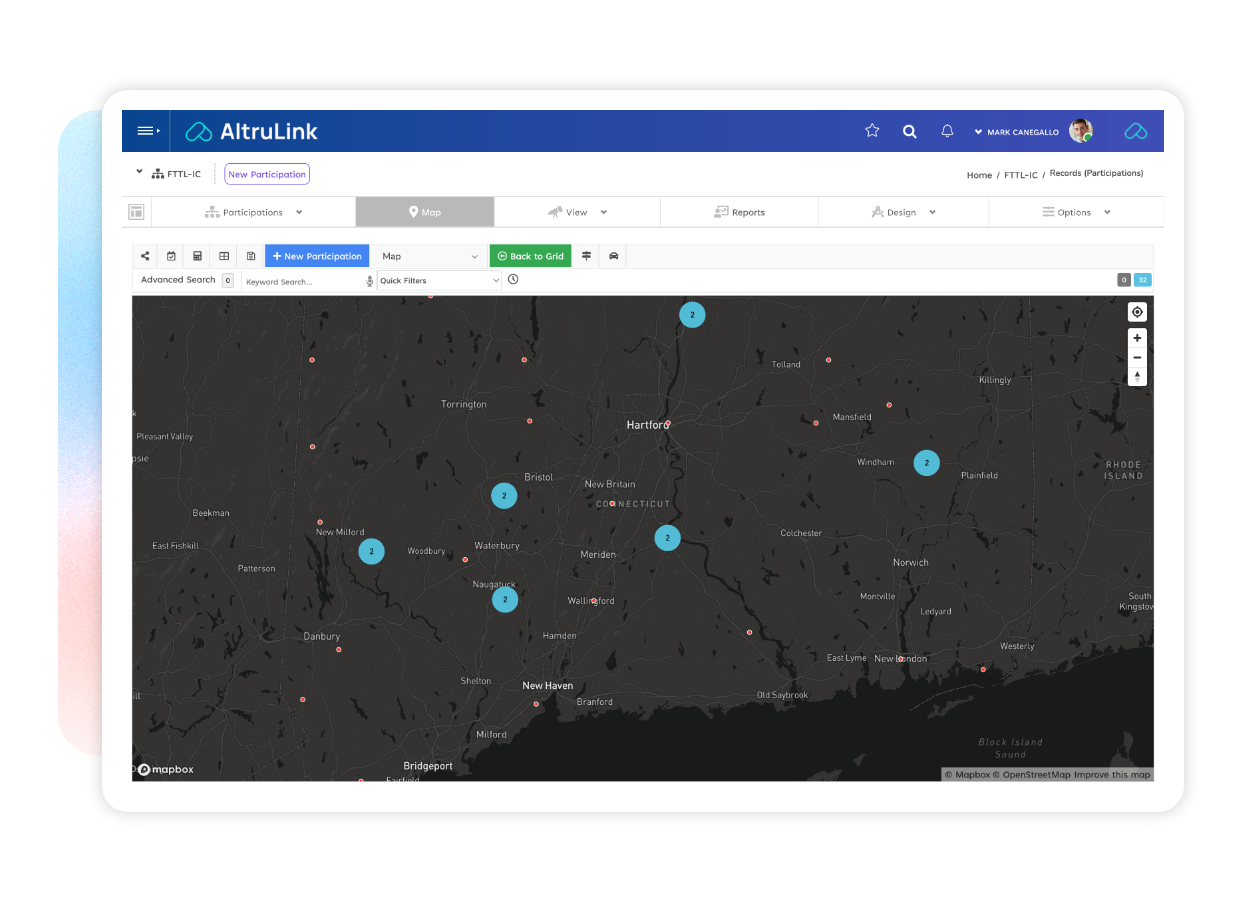 Visualize collected data in numerous ways, in seconds
Create an unlimited number of dashboards and other views – every user has their own
Share secure links to your report views with anyone inside or outside the organization
Built on top of a powerful business process automation platform, designed for optimizing how data is collected, processed, and reported
Hosted in a secure cloud environment, architected for high performance and scalability so that application volume or lottery processing speed is never a concern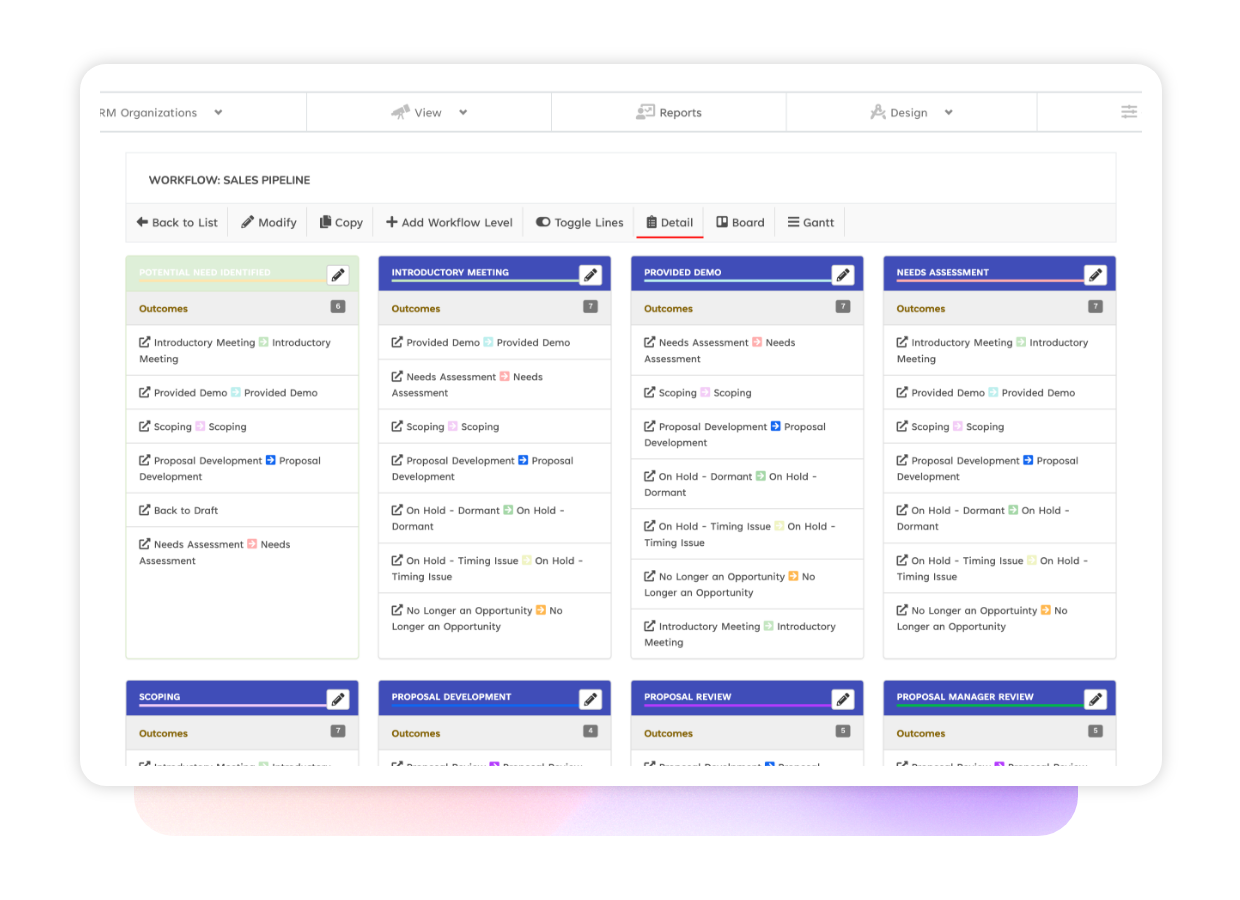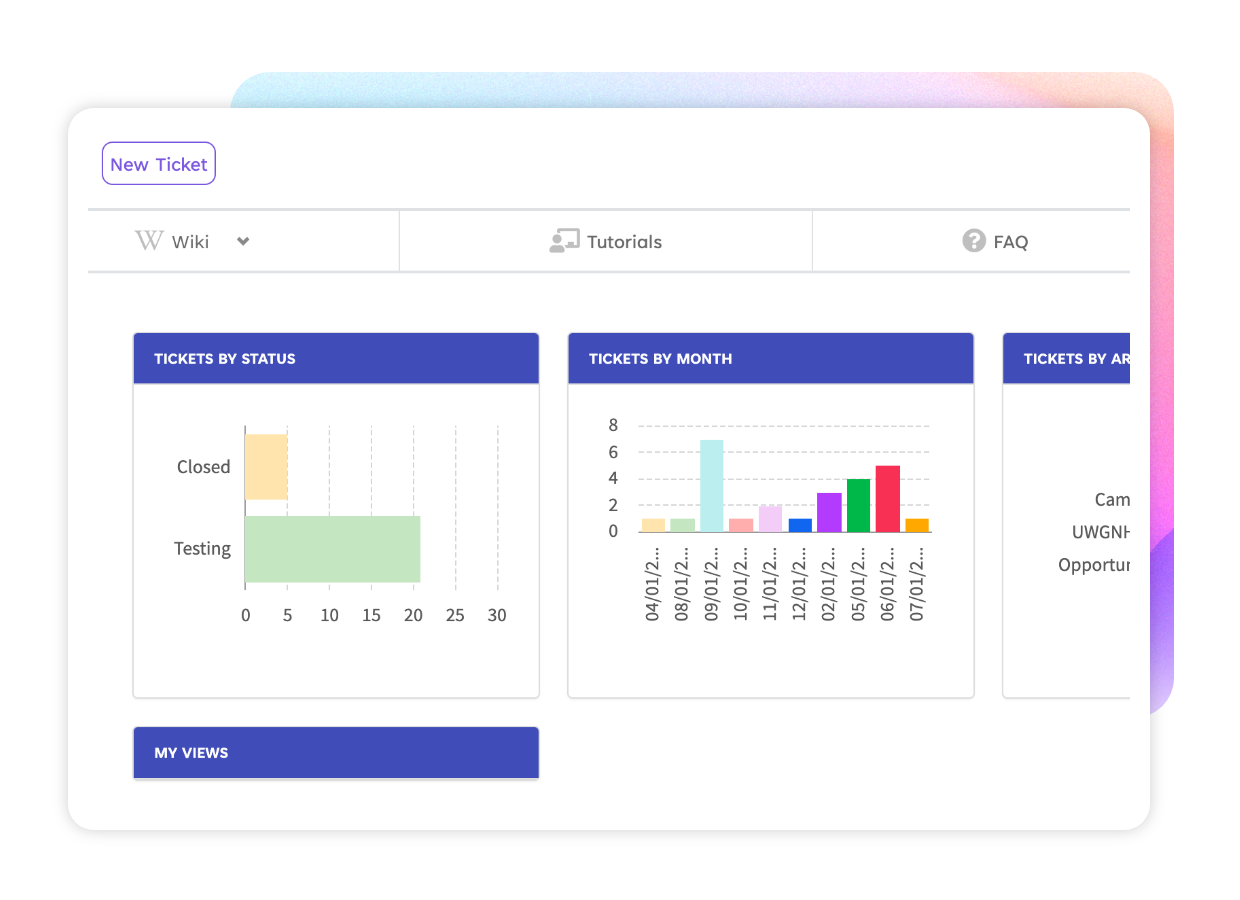 10 years helping schools solve tough challenges.
Since 2012, we have helped school districts automate and better manage their application, lottery, and enrollment processes, through stellar support and creative deployment of technology.
Frequently Asked Questions
Finally, data software & experts in one package.
Unlike many other companies that sell data software, we offer a complete solution that pairs our customizable data platform with our dedicated data experts.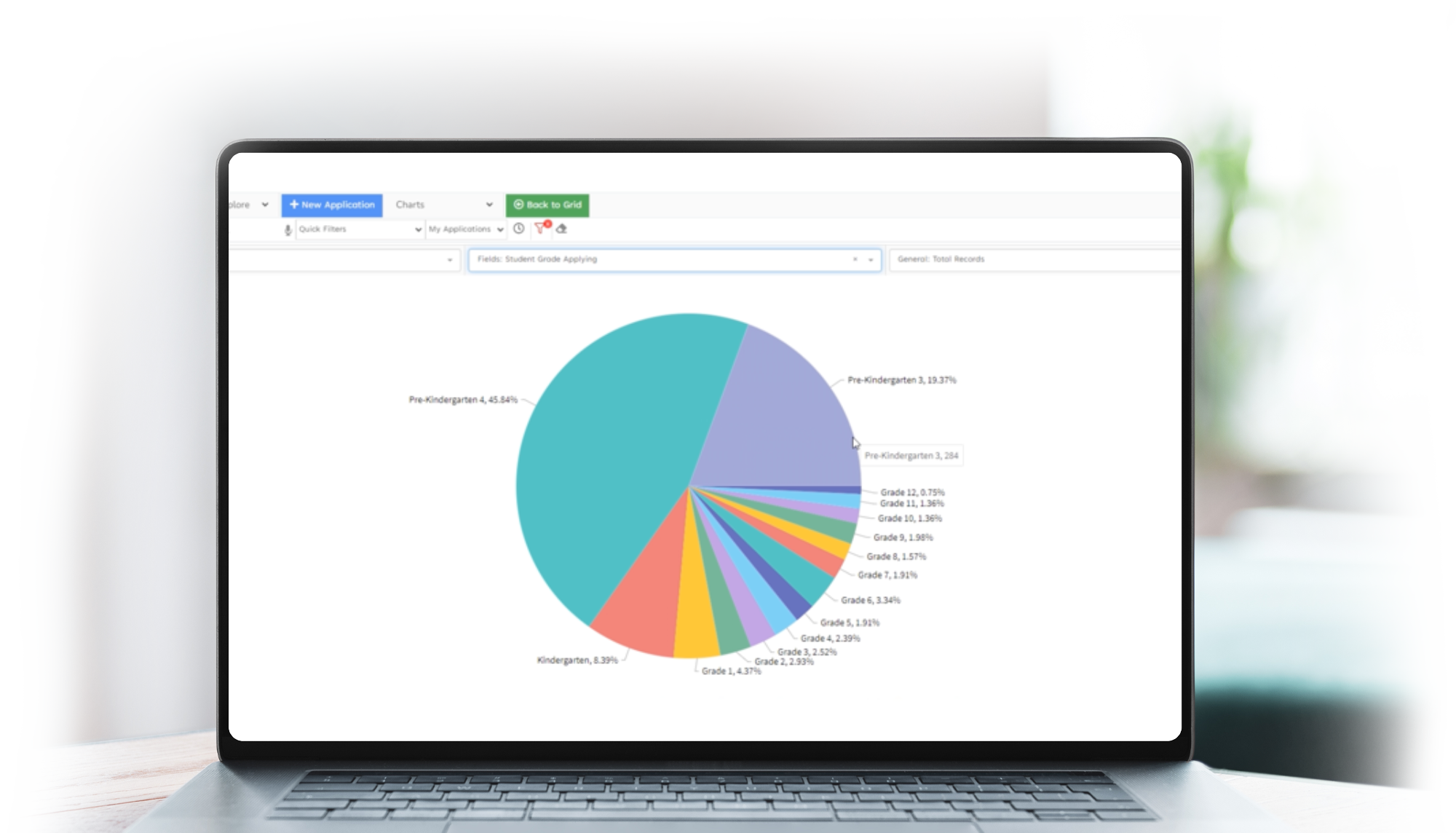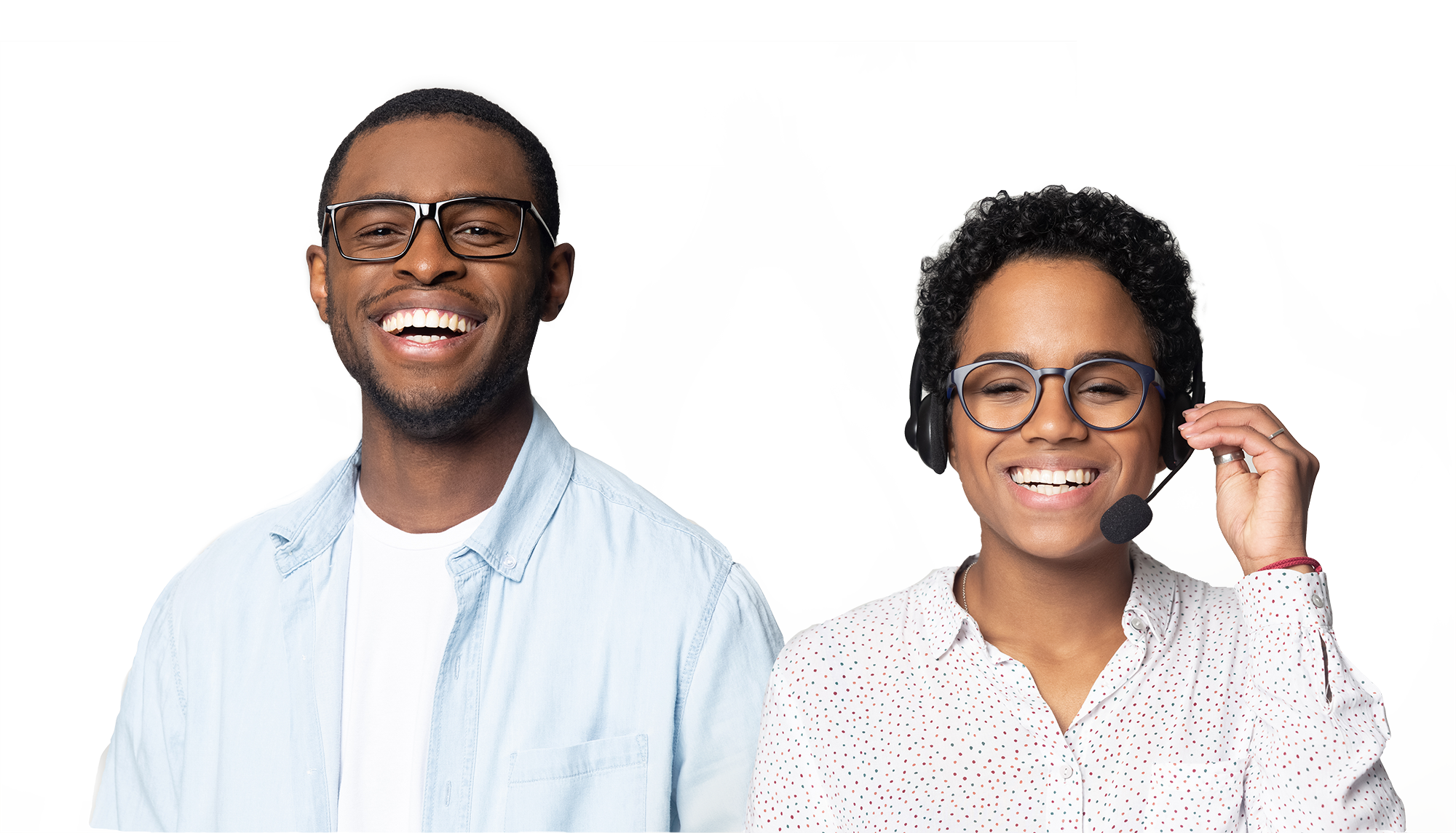 *With annual commitment. Additional may be incurred depending on the customization and complexity of your program.
Prices subject to change without notice.
Have questions? Want to schedule a demo? Real people standing by to help: